Now Accepting Credit Cards (#1 Brad Feld)
Like most people, the first time I held an iOS device in 2007 I had a strong "this will change everything" moment. I had a similar feeling the first time I saw the Square reader. It wasn't the fact that anyone could start accepting credit cards with Square that got me so worked up (although that was cool). It was the fact that anyone anywhere could start accepting credit cards. In other words, it was the mobile combination of iOS and Square that I felt could bring about some cool business innovation.
From the day I signed up for Square, I started thinking about a way to prove out the power of the platform. Because my brain is clearly wired in a weird way, I kept focusing on stupid use cases that would illustrate what could be accomplished. My rationale revolved around the idea that if one could make money with Square doing something completely ridiculous than legitimate businesses would take more notice.
My first thought was to innovate the panhandling business. Square would immediately eliminate the #1 customer objection: "Sorry, I don't have any cash". But, this idea was fraught with logistical & moral issues so I moved on to other ideas. After a few years of careful consideration, I'm finally ready to launch my new venture…
Starting today, you can pay to have your picture taken with me. Why? Because there is nothing like having your picture taken with Chris Moody to help you feel better about yourself. Oh, and all profits will go to the National Center for Women & Information Technology.
A few other points:
Minimum $20 per picture. FYI, there is no maximum!
chrismoody.com only accepts credit cards (that's the point)
Each picture will be numbered so you'll know exactly how many others before you have participated
I'm happy to wear your swag (hat, t-shirt, etc.) in the picture to help promote your business or cause. It just can't make me look fatter than I already am
To kick things off, I've asked my good friend, Brad Feld, to be the very first picture. Brad is an obvious choice because he is on the board of NCWIT and he is a bit of a nerd celebrity. Brad has also agreed to match each donation dollar-for-dollar for the first $500 dollars raised.
Like all business ventures, I think it is important to have goals. I'll be laying out the goals & strategy for chrismoody.com in later posts.
With that, here's picture #1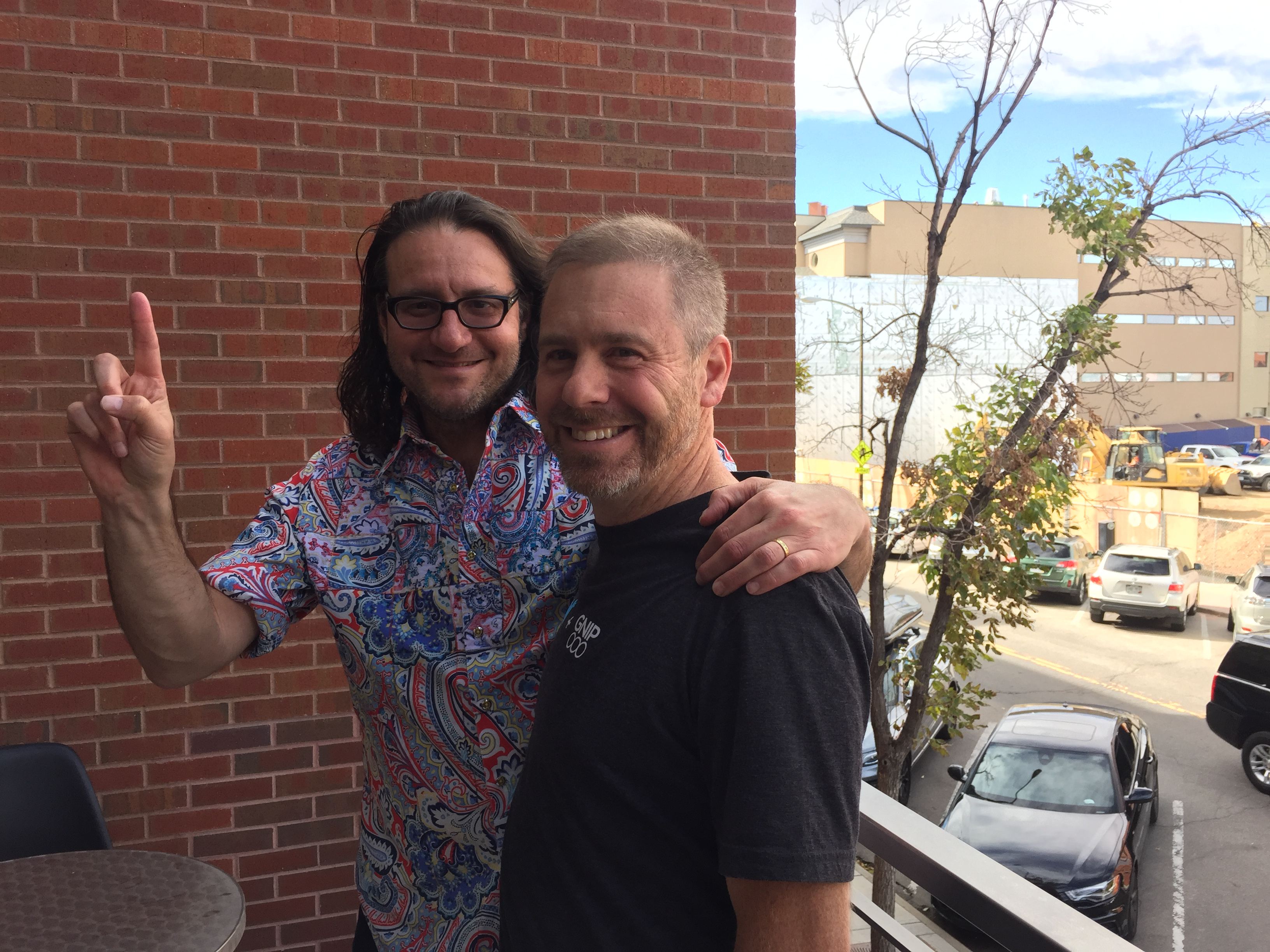 (Brad Feld: 1st to ever pay to have his picture taken with me. Photo by Lucy Sanders)